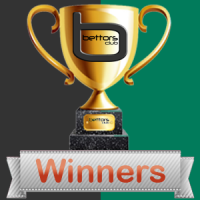 Here are the Tipster Competition Winners for 03-2018 for the Active Tipster Competitions.
First of all we want to congratulate our winners in all the competitions. For the last month we accepted under 40% Hit Rate for the betors.club Tipster Competition and for Easy Skrill the normal of 30 picks. Also for Neteller we have made the statistics with over 23 hours because of DST change.
Don't forget we have two Tipster Competitions for our supporters: Pinnacle Tipster Competition(200$) and betboro Tipster Competition(200€). We want to thank all the tipsters that support us by making an account at betboro and at pinnacle, so these competitions will be dedicated only for the tipsters who support bettors.club.
The prizes will be rewarded this month like always with a possible delay from betboro and pinnacle and we would kindly ask you to send an e-mail confirmation after you receive a prize. Or you can leave a comment down here.
Down below we have the screenshots with all the competitions standings and winners.
---
bettors.club Tipster Competition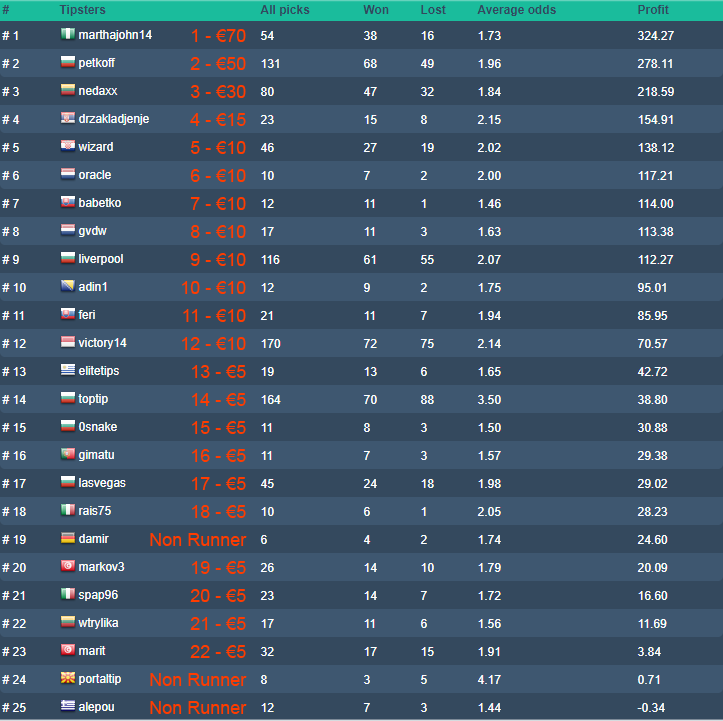 ---
betboro Tipster Competition


---
Pinnacle Tipster Competition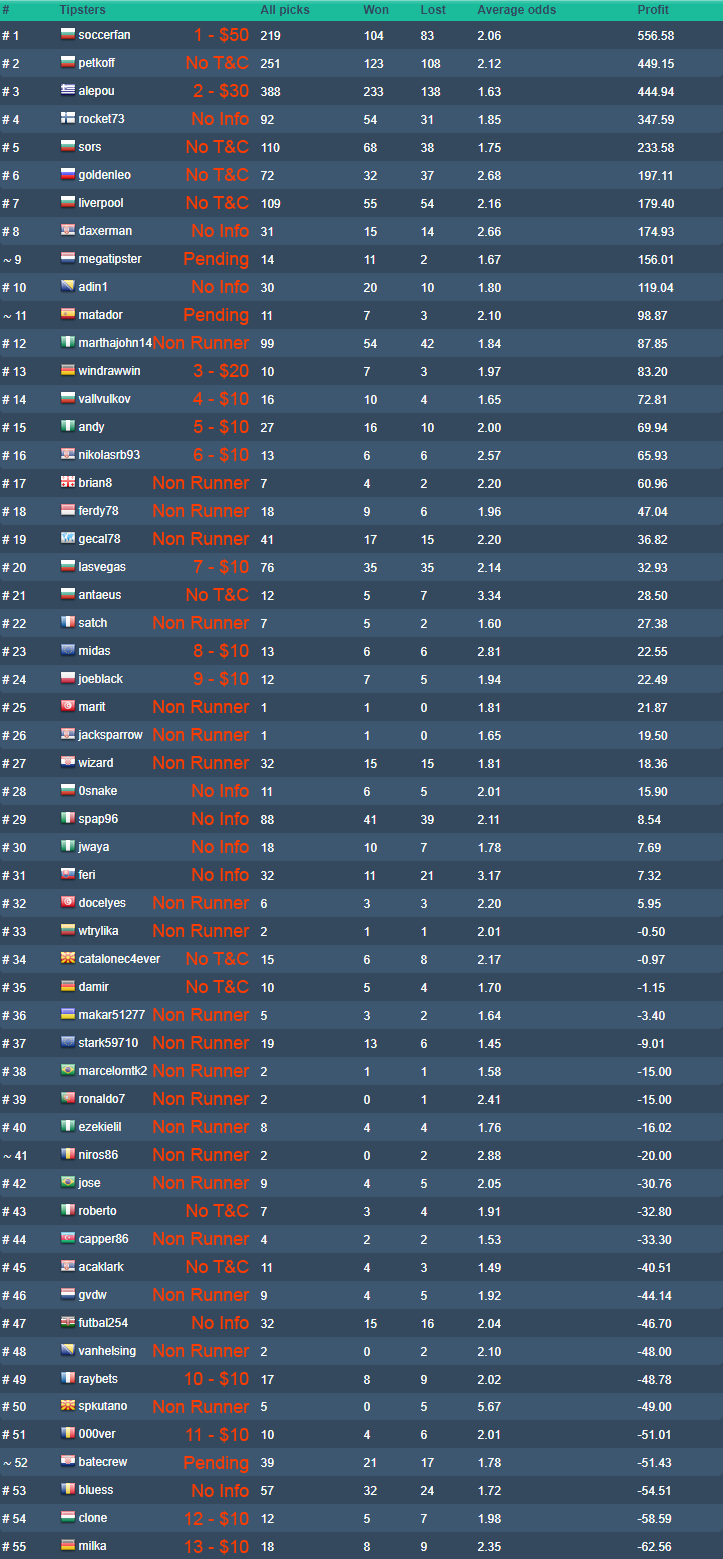 ---
Neteller Tipster Competition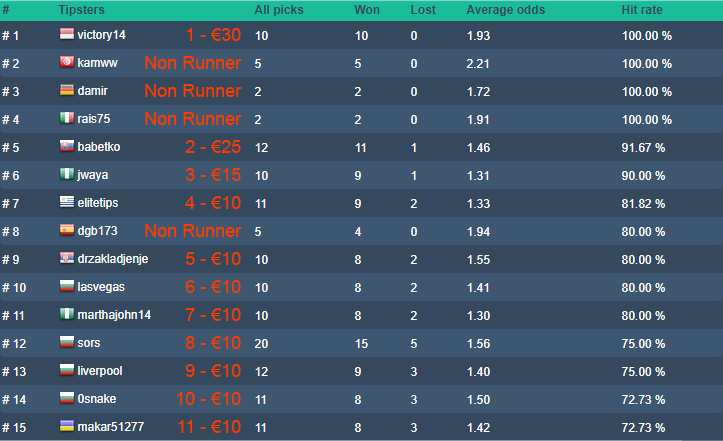 ---
Easy Skrill Tipster Competition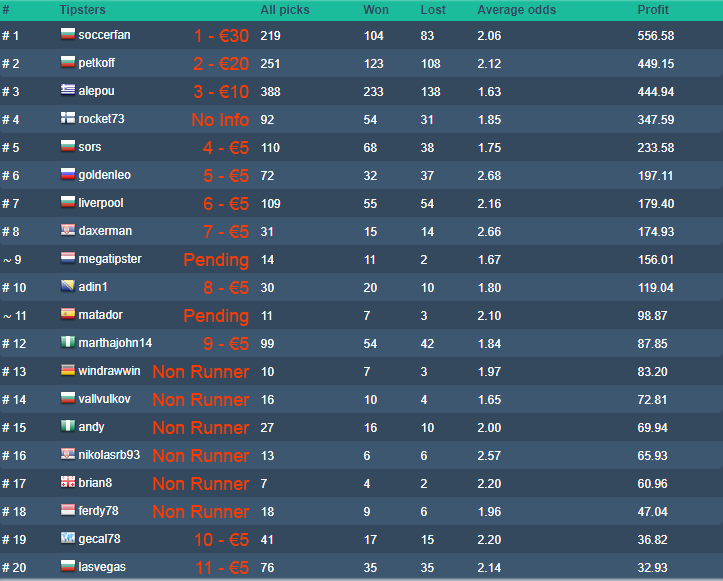 ---
Most Views Tipster Competition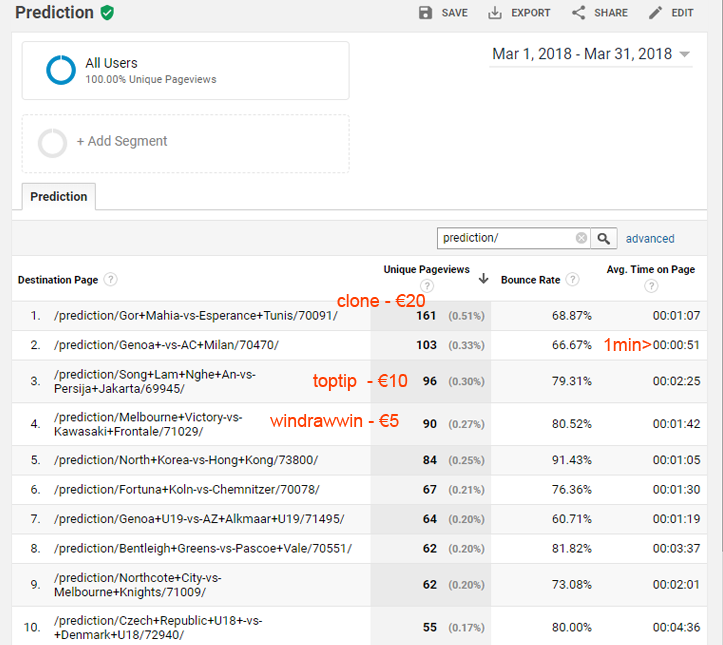 ---
Good luck to everyone next month!