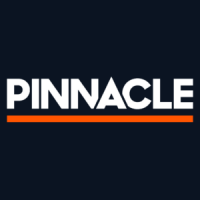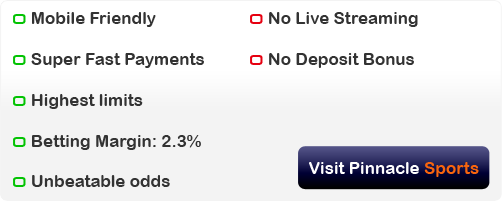 In this Pinnacle Sports Review we are going to present the undisputed best bookmaker for the professional bettors. Established in 1998, fully licensed by the Government of Curacao, they have steadily built a reputation for providing unbeatable odds to bettors in over 100 countries. Pinnacle Sports offers better value odds than betting exchanges. When you compare our odds with those of exchanges (and add the commission that they charge) we give you better value – so you win more!
Best Value Odds:
Pinnacle Sports consistently offer the best value odds online, which is why we are independently rated no.1 for payouts, giving you the biggest possible return for your bets.
Offering you the best value odds isn't a special offer promotion, it is central to our philosophy as a bookmaker. Watch our 'best odds' video to learn more about this unique approach and why it is so important for bettors.
Rated no.1 for payouts:
Because Pinnacle Sports offer the best odds online our bettors get the biggest payouts. Don't just take our word for it, we are independently rated no.1 for payouts by one of the internet's largest odds comparison sites* against more than 50 other leading competitors.
No.1 for soccer payouts:
We know our customers love Soccer – it our most popular sport – so we squeeze as much value as we can into our odds for all the major leagues producing the highest possible returns. Unsurprisingly, we are consistently rated no.1 for soccer payouts, so if you want to win more this season open an account now.
Best value odds – smallest margins:
Pinnacle Sports offers the best value because we add the smallest "margin" to our odds. The margin is the hidden cost of placing a bet that many bettors are unaware of (learn more about margins here). Margins are simply the flip-side of payouts.
Most competitive margins:
While some comparison sites measure our payouts, others measure our margins, the result is the same – we consistently come out on top. One major independent margin survey** rated us the no.1 bookmaker for four years running.
Margins are expressed as a number above 100%, with 100% meaning that there is a market with no "edge" for the bookmaker or bettor. For major soccer markets like the EPL, our margins are 2% compared to an industry average of 6%.