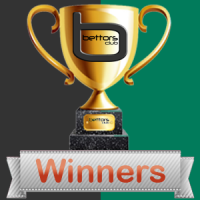 Here are the Tipster Competition Winners for 03-2018 for the Active Tipster Competitions.
First of all we want to congratulate our winners in all the competitions. For the last month we accepted under 40% Hit Rate for the betors.club Tipster Competition and for Easy Skrill the normal of 30 picks. Also for Neteller we have made the statistics with over 23 hours because of DST change.
Don't forget we have two Tipster Competitions for our supporters: Pinnacle Tipster Competi...
Read More