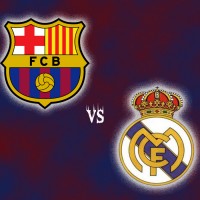 We have some great news this weekend, as you all know we have a great match in the Primera Division, Barcelona vs Real Madrid, El Clásico. The great news is that if you don't have were to watch it bet365 will be Live Streaming the entire match for free. All you need is an account, if you don't have one you can open one here for free.
Barcelona are on the 1st place in the standings while Real Madrid are on 3rd place, bet365 has already dropped the odds to 1.57 for Barça while the odds for Real have reached 5.50. Could this match end in another victory for Barcelona? It's possible, judging by the last match that ended in a fantastic 4:0 for Barcelona. We have one prediction at the moment with over 2.5 goals and it looks promising. But if you stay tuned there will be more predictions until the match begins.
* Odds correct as of 3:30pm, Friday 1st April 2016.
*The live stream will be unavailable in Andorra, United Arab Emirates, Bahrain, Algeria, Egypt, Western Sahara, Spain, Israel, Iraq, Islamic Republic of Iran, Jordan, Kuwait, Lebanon, Libya, Morocco, Oman, State of Palestine, Qatar, Saudi Arabia, Sudan, Syrian Arab Republic, Tunisia, United States Minor Outlying Islands, United States of America, US Virgin Islands and Yemen.

*Published on 01.04.2016