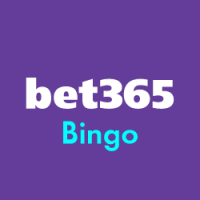 Number Knockout has arrived on Bingo at bet365. Spend £5 cash on Bingo Tickets and opt in by choosing either Bingo ball number 16 or number 28. The Bingo ball that is called the most often will be determined as the winner. If you predict the winning number, you will receive an equal share of 30,000 Free Tickets. Play and predict between 15th and 21st November.
Significant Offer Terms and Conditions
• Promotion runs from 00:00 UK Time on 15th November until 23:59 UK Time on 21st November 2021.
• To register your choice of Bingo ball number, you must spend £5 cash on Bingo Tickets before the end of the promotional period. This £5 is cumulative and can be made up of multiple stakes of smaller amounts.
• You have to opt in by choosing your Bingo ball number. You can only choose your Bingo ball number once, when selecting it at the top of the promotional page. Bingo ball numbers are 16 and 28 and the latest you can select a number is 23:59 UK Time on 21st November 2021.
• The number called more often during the promotional period, including during Roll On games, will be the winner of the Number Knockout. All Bingo rooms are qualifying rooms, except for the Super Star Bonanza room.
• All players who choose the winning Bingo ball number and spend £5 on Bingo Tickets will be awarded an equal share of Free Tickets from the 30,000 Free Tickets prize-pool. Qualifying players are guaranteed to receive a minimum of 20 Free Tickets.
• Free Tickets will be credited within 48 hours of the promotional period ending.
• You will be notified in the Bingo Lobby once your share of Free Tickets has been credited, where these will be referred to as 'All Bingo Free Tickets'. You must accept them via the pop-up, if you click 'Reject' then you will not get another chance to accept the Free Tickets.
• Once accepted, you can use the Free Tickets in any Bingo room, on games that display the 'Free Ticket' symbol. There is no cap on the number of Free Tickets that can be used in each game with the exception of Bingo Linx games, where a maximum of 10 tickets can be used in each. There is an option to buy additional tickets with your cash balance.
• Any unused Free Tickets will be removed within 14 days of accepting via the pop-up.
• This offer is only available to new and eligible customers.
For more information about all offers please visit the bet365 website.