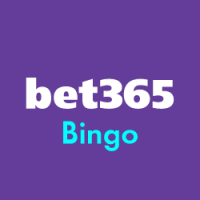 £1,000,000 Slots Giveaway has returned to Bingo at bet365. Earn a prize draw ticket for every £10 cash staked and be in with a chance of winning cash prizes of up to £5,000. Play great games from 4th until 31st October.
Significant Offer Terms and Conditions
·Promotion runs from 00:00 UK Time on 4th October until 23:59 UK Time on 31st October 2021. Qualifying periods run from 00:00 UK Time on Monday until 23:59 UK Time on Thursday and 00:00 UK Time on Friday until 23:59 UK Time on Sunday.
·You can earn one prize draw ticket for every £10 cash staked on featured games. Two prize draw tickets will be awarded for every £10 cash staked on the relevant double ticket game. You can stake £10 cash cumulatively across featured games during a stated qualifying period. This does not apply to double ticket games. Please see Full Terms and Conditions on the offer page.
·There is no restriction on the number of prize draw tickets that you can earn; you can also win more than one Slots Giveaway prize per qualifying period. Tickets earned during a qualifying period are only valid for the corresponding Slots Giveaway prize draw.
·Slots Giveaway prize draw dates are: 8th, 11th, 15th, 18th, 22nd, 25th, 29th October and 1st November 2021. Any prizes won will be credited to your withdrawable cash balance within 48 hours of the draw taking place.
·If you have any bonus outstanding in Games you must complete it before claiming your cash prize. You will have seven days in which to accept your prize. To claim, go to the Account Menu and then My Offers.
For more information about all offers please visit the bet365 website.